Company Profile
We are a South Australian family owned company established in 1980, with a focus of supplying the cleaning industry with quality, safe and environmentally friendly cleaning products.
Servicing and repairing all major machinery such as vacuum cleaners, scrubbers, polishers, pressure washers and sweepers.
Provide on-site training and repairs and 24 hrs on call support.
We are a defence preferred supplier, with CAGE CODE: Z0X57
History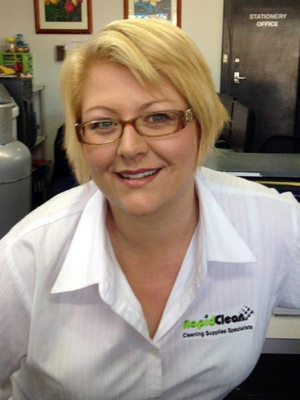 Floormaster Pty. Ltd. Was Established in 1976 by Don Taylor as a specialized hard floor cleaning business Floormaster slowly grew until in 1980 a partnership was formed with Don, Barbara, Jim and Janet Taylor to take the company to the next level. In those days there was a lack of knowledge available and a very small limited number of suppliers, so it was decided to sell off the floor cleaning and open a supply shop.
Our concept was to provide the cleaning contractor with value for money products along with much needed product training and support, providing a 24 hour 7 day contact point for cleaners. This concept is still our focus today however we have expanded our horizons to cover all aspects of cleaning and hygiene and an emphasis on minimizing the environmental impact of our industry.
In 1991 they purchased a warehouse showroom on Muller road Greenacres providing a secure location for the company A real strength is the flexibility to source products from a wide variety of manufactures, combined with the purchasing power of the RAPID cooperative buying group (of which Floormaster is a foundation member) which enables Floormaster to provide quality solution to virtually any cleaning problem at a competitive price.
In 1998 Don and Barbara handed the company to Jim and Jan Taylor.
Floormaster is now moving to its third generation of family owner ship Jim and Jan's daughter Amy Mitev has grown up working at Floormaster and is now poised to take control. Her knowledge of the industry is strong she has worked with contractors to give her first hand practical experience. Combined with her enthusiasm and youth Floormaster will remain a leader in providing support in these changing times.
We now face many challenges, 7 day trading and probably 24 hour shopping is a possibility, O.H.& S issues, Insurance, HCCAP, new building materials and environmental issues are going to mean the cleaning contractor will need more support than ever before.
Floormaster will remain a family owned company and by partnering with major manufactures will enable us to service the industry now and in the future.